F.U.K.2020 X IVA SOKOVIC / FAMILIJA URBANA KONFEKCIJA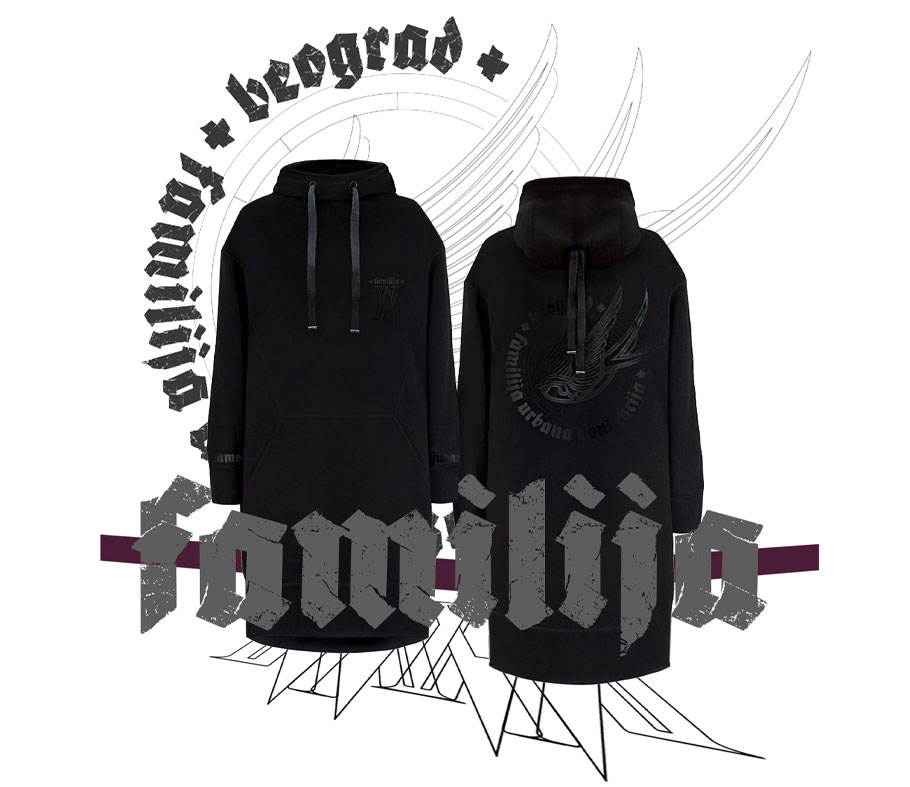 Ko su Familija Urbana Konfekcija?
FAMILIJA URBANA KONFEKCIJA
ASFALT U SRCU | SAMO LJUBAV | SAMO KEžUAL
Laste putuju daleko i preleću ogromne udaljenosti. Ponekad ih oluje rastave ali uvek pronalaze put do zajedničkog gnezda. Laste se udružuju u jato da bi ga ojačale.
Za vas koji letite iznad horizonta, za sve nas iste po različitosti, naš stil je prepoznatljiv. Mi smo Familija.
Familija Urbana Konfekcija je novi brend koji čini velik broj kreativnih ljudi iz različitih sfera umetnosti, života i interesovanja. Familija konfekcija je modna linija kao i promotivna platforma konceptualnog i umetničkog izraza svih njenih članova. Onih sa stalnim adresama i onih u stalnom pokretu, gde god bili na planeti.
Zajedno činimo jato… Naše strpljenje nije na izmaku. Mi menjamo urbani pejzaž širom sveta. Asfalt je u srcu. Okean je u grudima.
Budite i vi deo naše familije!
Check out the website of Familiija Urbana Konfekcija (F.U.K) here.
My friends from Familja and I had big plans for a collab collection of casual wear, which was to include t-shirts, hoodies and more, and was to be launched in late 2019.
ALAS, as fate would have it, here we are, in 2020, launching a set of two solid black hoodies designed by me for Familija.
In a way this is appropriate, especially for 2020, as I would not normally design anything "casual" of my own accord. We had planned a professional photoshoot which, just like most other plans in 2020, went straight to shit.
Thus I decided to embrace the D.I.Y. approach and feel for the campaign images, aiming for a slightly modernized "punk zine meets the cover of The Damned's Phantasmagoria" look.
Here are the results of this exciting collaboration.
Photos: Nemanja Raca
Model: bokica13
Retouch: Moi